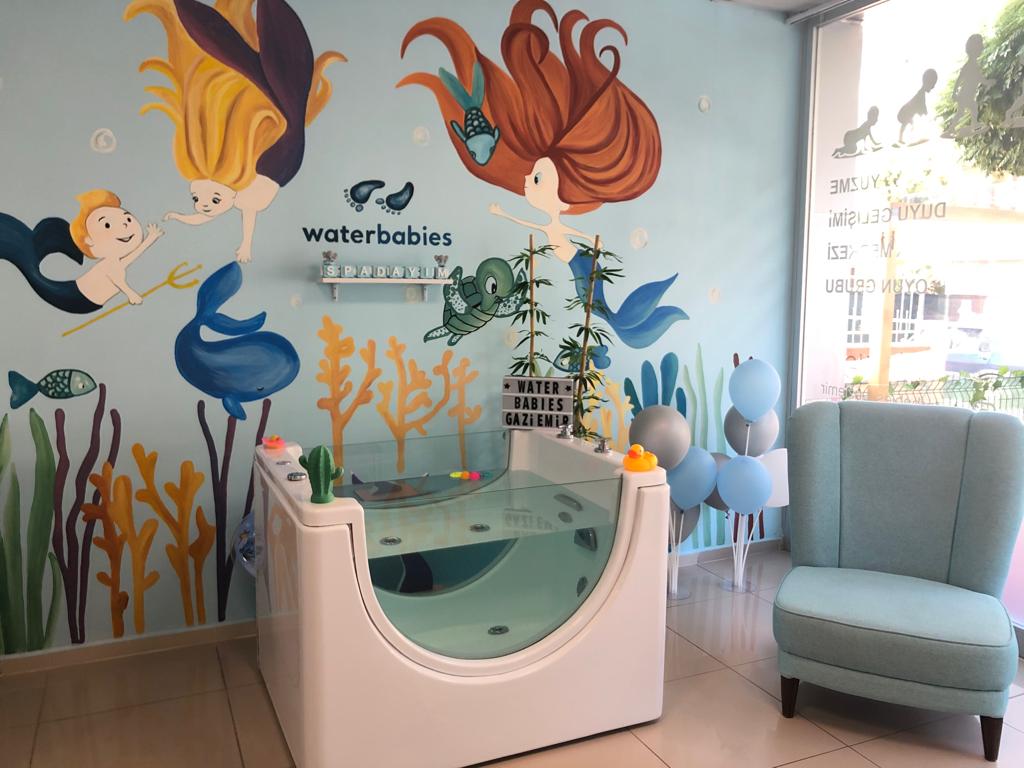 Benefits of Baby SPA and Hidrotherapy:
1) Resistance of water helps develop muscle and skeletal system..
2) Contributes positively to digestive and circulatory system.
3) Water pressure helps develop the respiratory system and lung capacity.
4) Increases mobility
5) Provides the development of joint-bound muscles
6) Regulates circulation, digestion and respiratory system
7) Reduces the effects of colic problems and plays an active role in healing
8) Allows them to calm down by reducing tension
9) Makes sleep easier to streamline
10) Makes an active role in building self-confidence.