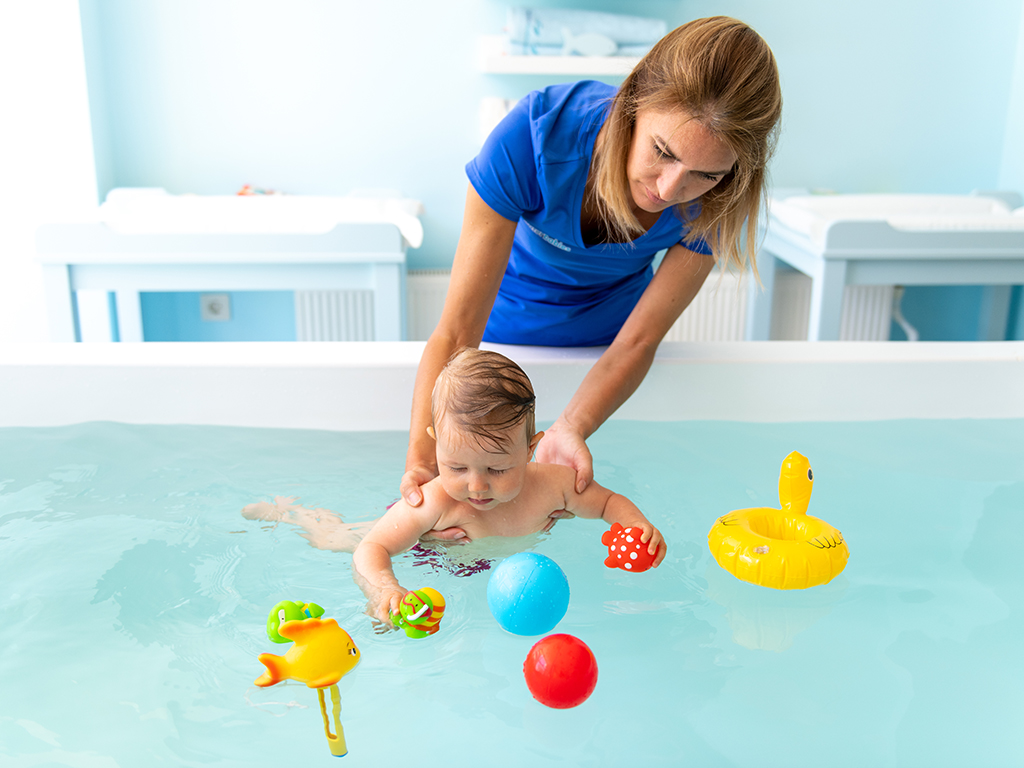 Benefits of Baby Swimming Lessons in Waterbabies:
1) Improves the body, osteopathy and the brain.
2) Strengthens heart, circulatory and lung development.
3) Contributes to social and emotional development.
4) Teaches to hold his/her conscious breath and be in control in the water.
5) Increases appetite, solves sleep and gas problems.
6) Creates a strong bond with parents.